Kodo Millet Idli Recipe:
When the school has opened and every parent is worried about packing the tiffin box for their children. As you know children love to have different items every day but care to be taken to avoid junk food. But today I will give you the option of adding the Kodo Millet Idli Recipe with some tasty chutney and children will definitely love it.
Today in this blog, you will come to know about the nutritional value of Kodo Millet, its Health benefits, and how to make Kodo Millet Idli at home. So, let us start.
Nutrient Content of Kodo Millet:
| | | |
| --- | --- | --- |
| Sl.No. | Nutrients | Content in 100 gms of dry grain |
| 1. | Protein (in gms) | 8.3 |
| 2. | Carbohydrates (in gms) | 65.9 |
| 3. | Fats (in gms) | 1.4 |
| 4. | Minerals (in gms) | 2.6 |
| 5. | Fiber (in gms) | 5.2 |
| 6. | Calcium (in mg) | 35 |
| 7. | Phosphorous (in mg) | 188 |
| 8. | Iron (in mg) | 1.7 |
| 9. | Energy (in kCals) | 329 |
| 10. | Thiamin (in mg) | 0.3 |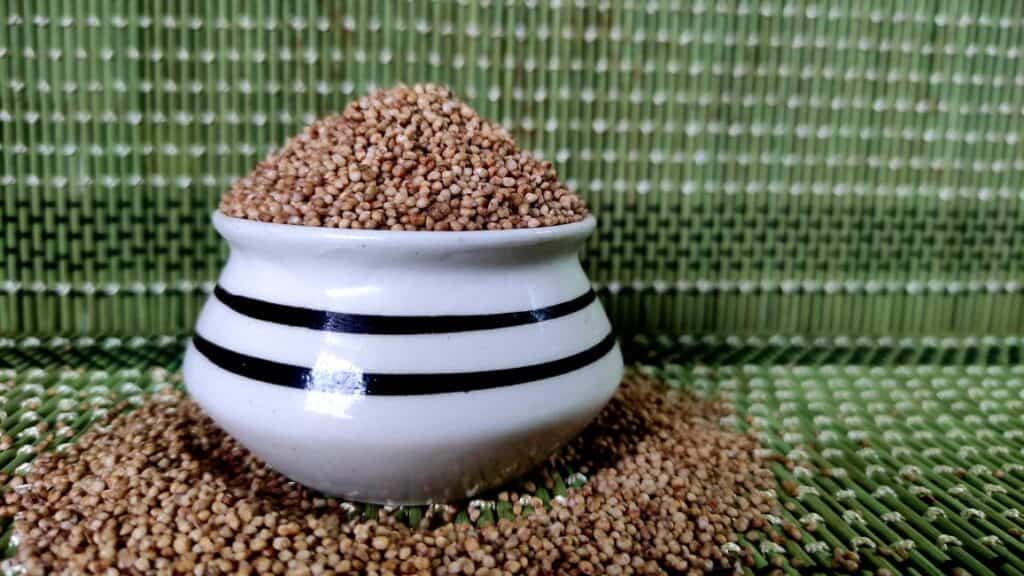 Health Benefits of Kodo Millet:
Due to the low glycemic index, it helps in controlling blood sugar levels, which means it releases glucose slowly in the blood.
It is totally gluten-free so it is good for people suffering from celiac diseases.
Kodo Millet is rich in fiber and helps in the weight loss journey.
It is rich in antioxidants.
It is highly nutritious as it is a good source of vitamins and minerals like iron, and calcium. phosphorous, magnesium, and zinc.
---
Related Post: How to make Healthy and Nutritious Kodo Millet Khichdi Recipe at Home
---
Ingredients for making Kodo Millet Idli Recipe:
1 & 1/2 cup of unpolished Kodo Millet
1/2 cup whole Urad Dal
1/2 teaspoon of Fenugreek Seeds(Methi Seeds)
4 tablespoons of beaten rice(Poha)
Salt as per taste
Oil to grease the molds
Procedure for making Kodo Millet Idli Recipe:
Take Kodo Millet in a bowl and wash it well with water and soak it in 3 cups of water for 6-8 hours.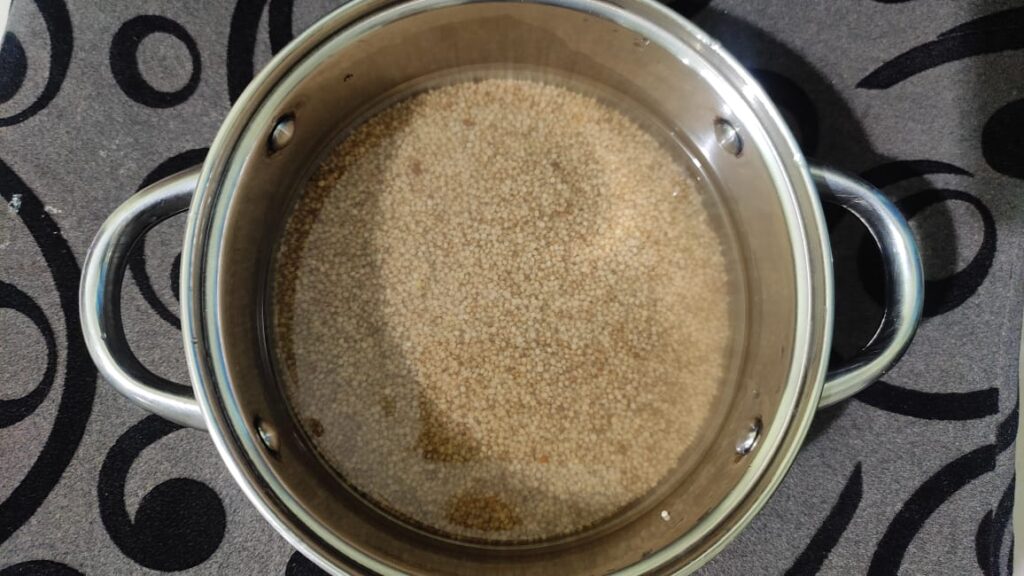 In another bowl take the Urad Dal along with the methi seeds. Before 30 minutes of grinding, wash and soak the beaten rice.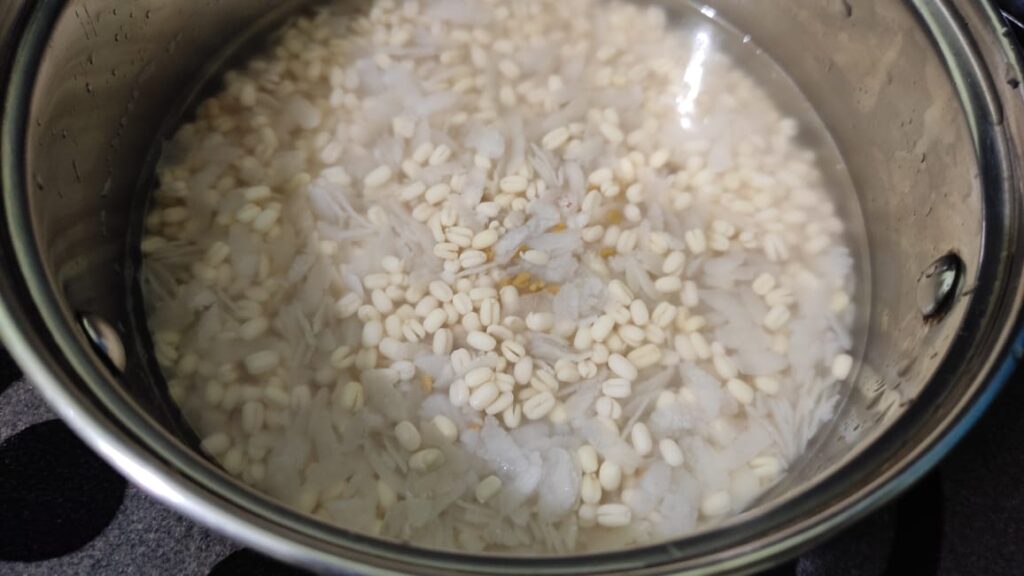 Grind the soaked ingredients with a grinder/mixer by adding a small amount of water.
Mix both the batter properly and set aside for fermentation overnight (7-8 hours).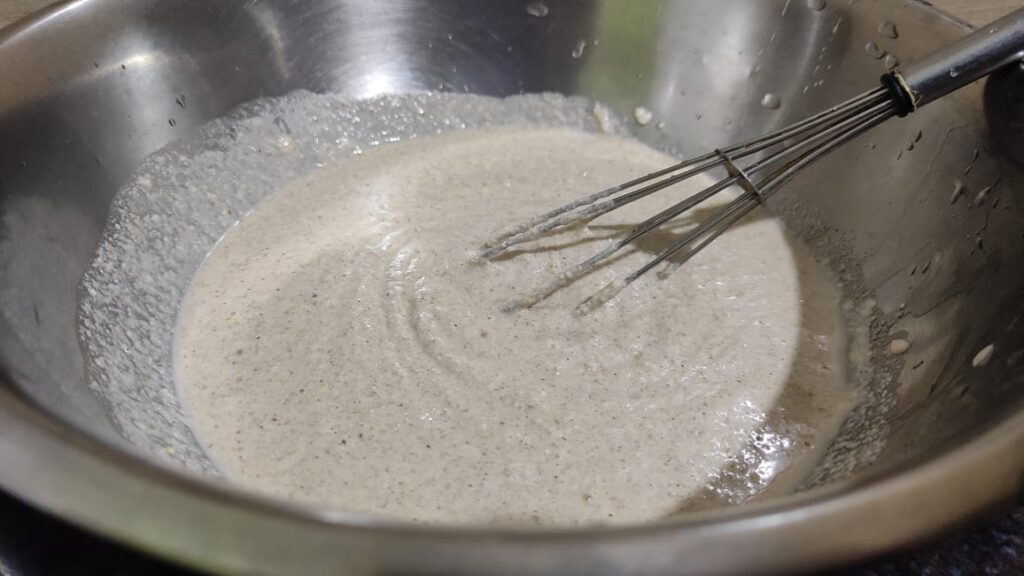 The next day morning you will find the batter has nicely fermented. Add salt as per your taste and mix it well.
Heat the water in a steamer/Idli maker and in the meanwhile grease the idli molds with some oil and pour the idli batter into the idli mold stand.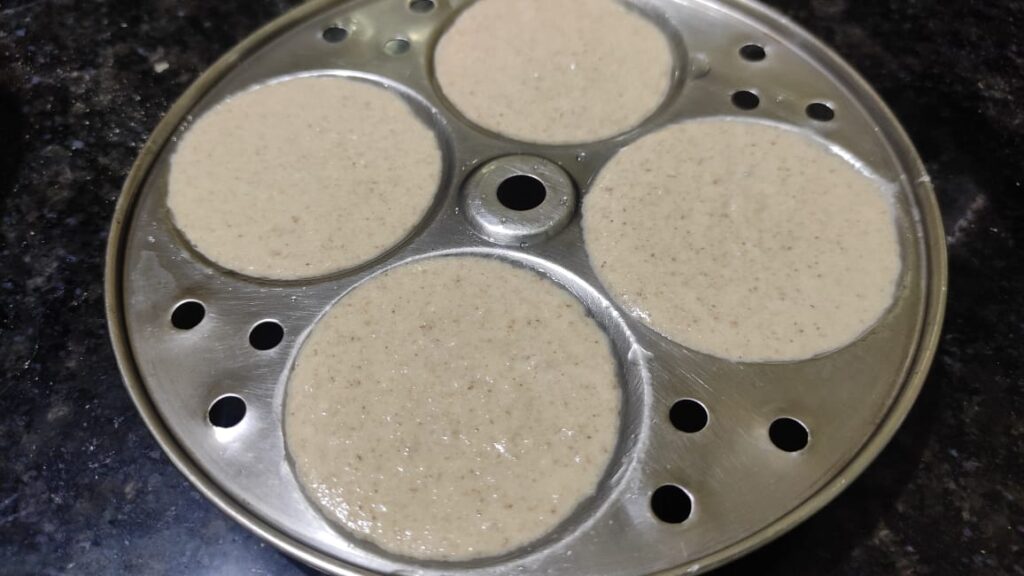 On a medium flame, steam it for 10-12 minutes. After that switch off the gas and allow it to cool a bit and then remove the Kodo millet idli using a spoon or knife.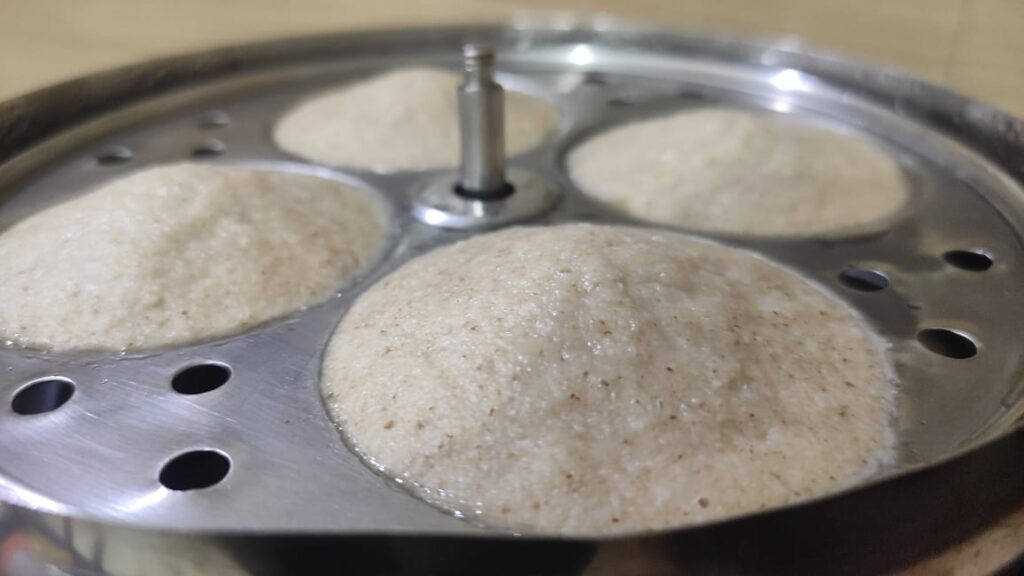 Your Kodo Millet Idli Recipe is ready to serve.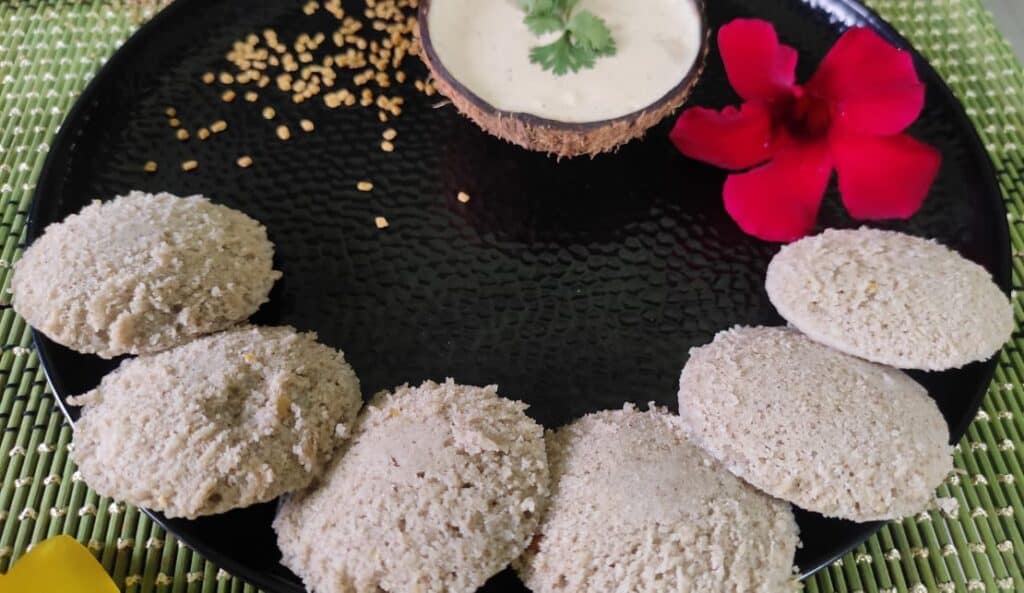 Message for You:
Soaking of millets breaks down the phytic acid and becomes easy for digestion.
Fermentation has a probiotic effect and improves the availability of nutrients.
We can use the same batter for making dosa and it turns out well. Give it a try.
Making of Chutney for Kodo Millet: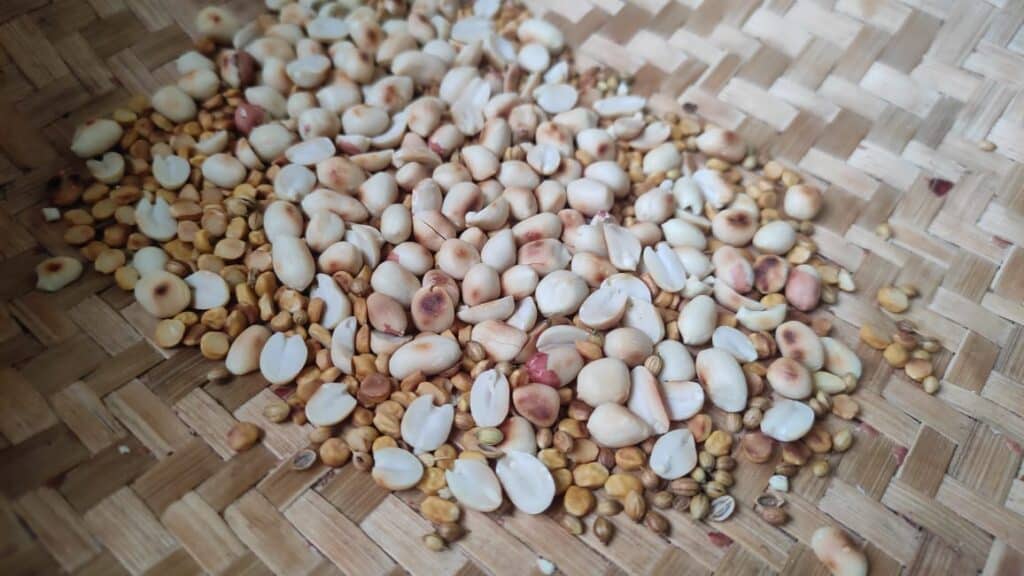 Take half coconut, cut it into small pieces, and next roast 1/2 cup peanuts on a medium flame with some chana dal. Ensure not to over roast. You can put 1/2 tsp of whole coriander seeds. Put everything in a grinder jar along with some salt and add water as per your requirement. Really, the chutney tastes awesome.
Conclusion:
Hope this article on how to make Kodo Millet Recipe has inspired you in making it for your family and please do share your feedback on how it turned out with you in the comment box. I will be happy to hear from you. Enjoy Millet and be Healthy.
Author: Tapas Chandra Roy, A Certified Farm Advisor on Millets, promoting millets from "Farm to Plate'. In a mission to take the forgotten grains- Millets to Millions. To remain updated on my blogs on millets you can join my Telegram Channel – Millet Advisor.