Millet Porridge Recipe:
Millet porridge is a nutritious and healthy breakfast recipe that has been enjoyed for centuries in many parts of the world. Millet is a gluten-free, ancient grain that is packed with essential vitamins and minerals, making it an excellent choice for a healthy breakfast. In this blog post, we will share a simple and delicious millet porridge recipe that you can easily make at home.
In this recipe, I have taken Browntop Millet. This millet has a great demand from the point of nutritional profile and adapting to the hot and dry conditions demanding less water and inputs. It is mostly grown in the rainfed areas of Andhra Pradesh, Karnataka, and some parts of North-Central India. It can tolerate drought and even can be grown in coconut tree plantations. It has the potential to check soil erosion in hilly areas.
Millet Porridge Recipe Ingredients: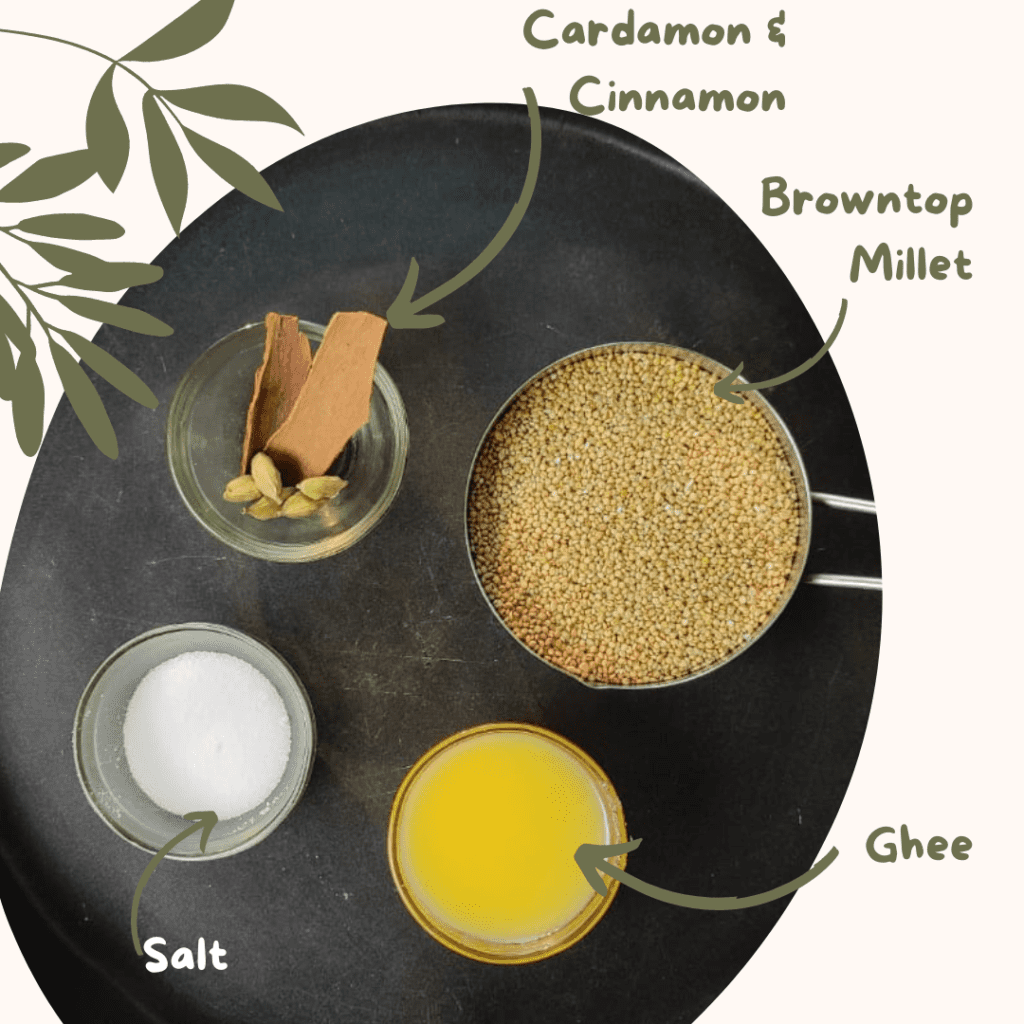 1 cup of Browntop Millet (You can take any other millet as per your choice)
2 cups of water
4-5 Nos. of Cardamon
2 small sticks of Cinnamon
2 tbsp of Ghee (Instead of ghee you can use other oil)
1/4 tsp of salt
1/2 cup almonds ( For making almond milk & keep 4-5 Nos. for toppings
Millet Porridge Recipe Toppings: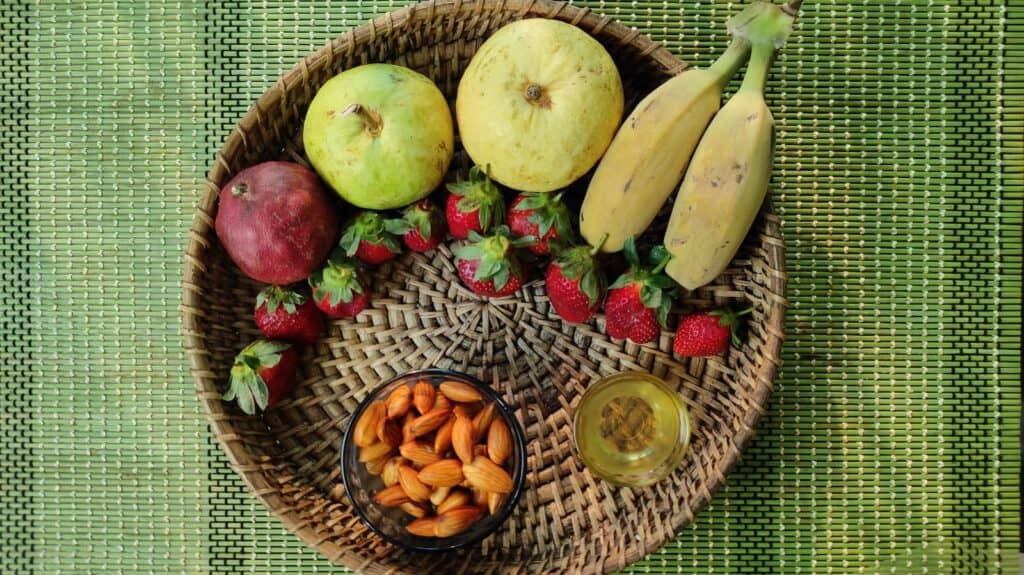 1 medium-sized guava
2 Nos. of Bananas
1 medium size Pomegranate
9-10 Nos. of Strawberries
1/4 cup Honey
Instructions for making Millet Porridge Recipe:
Step 1: Rinse and soak the Millet: Start by rinsing the millet in cold water to remove any debris or dirt. Rinse it several times until the water runs clear. Soak the millet for 6-8 hours or overnight.
Step 2: Cooking the Millet: Turn the gas stove and put a pressure cooker. Add ghee and once it is heated up put the cinnamon and cardamon. Stir it for a while and add the soaked millet and salt into it. Give it a nice mix and put in 2 cups of water. Cook on a medium flame and wait until 2 whistles. After 2 whistles turn off the gas and leave it to release its pressure. It takes about 15-20 minutes.
Step 3: Making of Almond Milk: Soak the almonds overnight. Put the soaked millet in a grinder jar and put 1/2 cup of warm water. Grind it for 2-3 minutes. With a fine mesh strainer, collect the liquid in a bowl and squeeze the additional liquid.
Step 4: Slicing the fruits and nuts: While millet is cooking, you can slice the fruits and nuts.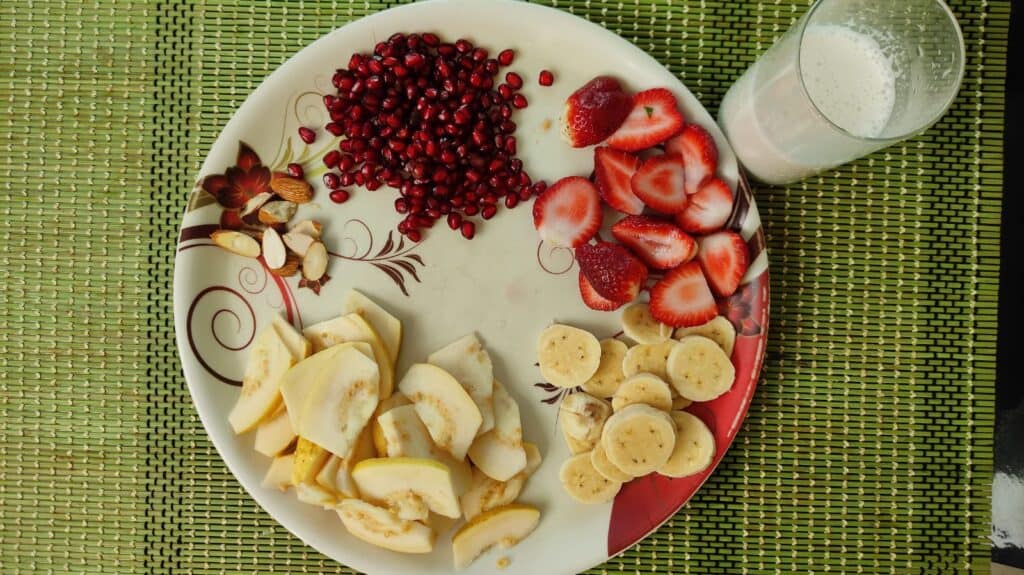 Step 5: Add almond milk and top with fruits. Take out the cooked millet in a bowl. Add the almond milk and give it a nice mix. Do the toppings with fruits and nuts and finally drizzle with honey.
Step 6: Serve and Enjoy: Let the porridge cool for a minute or two. Serve the millet porridge in bowls and enjoy your healthy and delicious breakfast.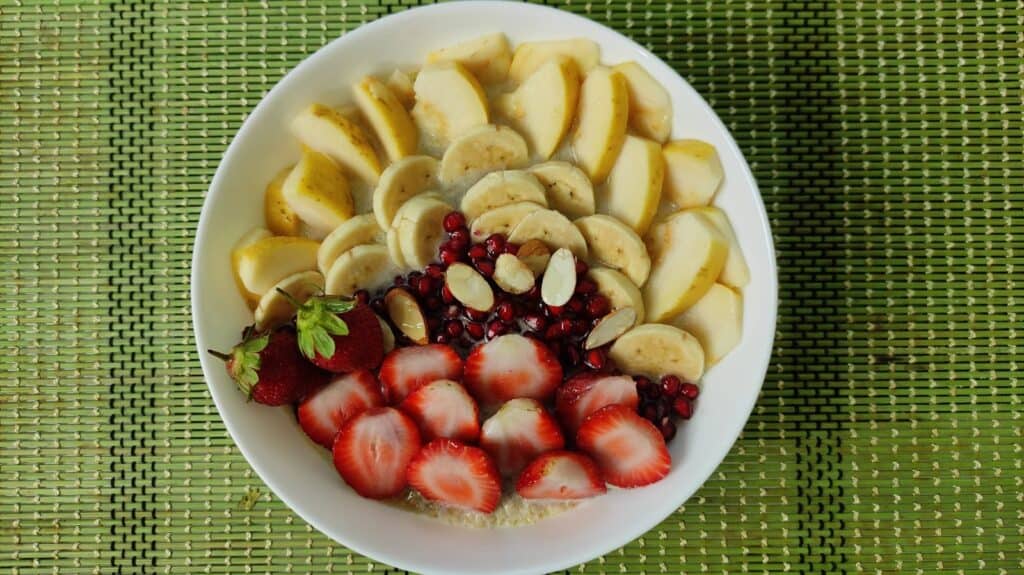 Variations in Making Millet Porridge Recipe:
There are many ways to customize this millet porridge recipe to suit your taste preferences. Here are some ideas:
Use different types of milk: You can use any type of milk you like, such as almond milk, soy milk, or coconut milk.
Experiment with different sweeteners: If you don't have honey, you can use maple syrup, agave nectar, or brown sugar instead.
Try different nuts and dried fruit: You can use any type of nuts or dried fruit you like, such as chia seeds, pistachios, dates, or figs.
Add spices: You can add spices like cinnamon, nutmeg, or cardamon to give your porridge an extra kick of flavor.
Make it vegan: If you want to make this recipe vegan, simply replace the milk with plant-based milk and use a vegan sweetener like maple syrup or agave nectar. You can replace ghee with other oil. You can also use plant-based Millet milk.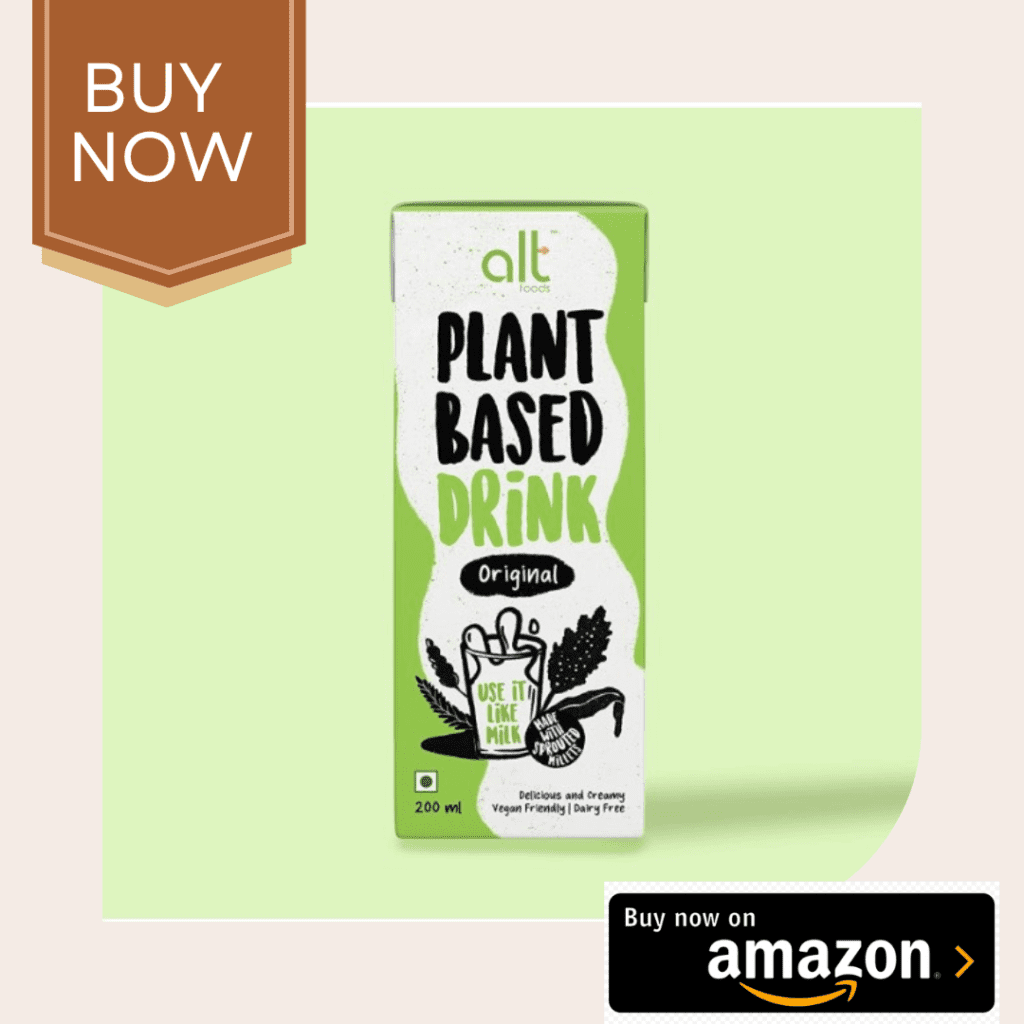 ---
If you missed my previous Millet Recipes: Healthy Nutritious Millet Recipes
---
Conclusion:
Millet Porridge is a delicious and nutritious breakfast that is easy to make and customizable to suit your taste preferences. With this simple recipe, you can enjoy a hearty and healthy breakfast that will keep you full and satisfied all morning. Give it a try and see for yourself how delicious and satisfying millet porridge can be.
Author: Tapas Chandra Roy, A Certified Farm Advisor on Millets, 'Promoting Millets from Farm to Plate' and an Author of the book -" Millet Business Ideas-Empowering Millet Startups". In a mission to take the forgotten grains- Millets to Millions. To remain updated on my blogs on Millets please subscribe to my newsletter and for any queries please feel free to write to [email protected]