Millet Startup in Odisha
A team of young professionals led by Pradeep Kumar Rout, an engineer by training and a social entrepreneur by choice has set up Tiril. Tiril is a producer collective enabling technology-driven platform helping farmers to market millets after standardized value addition at the same time promoting a healthy lifestyle among consumers. "Tiril – nourishing by nature" is a registered trademark owned by TTPL, a Bhubaneswar-based start-up recognized by both Startup Odisha and Startup India.
Tiril is a social enterprise business model that extensively works in strengthening community enterprises like FPOs (Farmer Producer Organization) at the producers' end and aims to provide sustainable products and services at the consumer's/client's end. Tiril's market-led low-cost solutions are providing end2end value chain enhancement solutions to farmers through farmer collectives starting from member management to predictive produce management.
Pradeep decided to introduce millets to the urban population in form of processed grains and helping farmers. That's how Tiril was founded with a mission to make healthy grains available to everyone.
Tiril in the next 5 years plans to work with 500 community enterprises and bring impact in 1 million lives. It also aims to empower farmer collectives in primary value addition at the production end, minimizing value chain spread enabling farmers to earn more beyond selling raw grains only.
Bringing Back Millets on the Plate – Millet Startup in Odisha
Despite the high nutritional value of millets, they started disappearing from the plate as well as from farmers' fields during the last three decades. But now, Millets are making a comeback. It is now recognized as the Nutri-cereals and the Millets gaining importance in the global platform. Recently, the United Nations General Assembly recently passed a resolution recognizing 2023 as the International Year of Millets, which was sponsored by India and supported by more than 70 countries.
The concept is to provide nutritious grains procured locally by working directly with farmers. In all of Tiril's actions, it prioritizes sustainability. Sustainability in terms of production and delivery methods, as well as economic and environmental sustainability, is an all-important factor to consider. According to Pradeep, Tiril is the product brand that embodies all of these values.
In terms of how people are reacting, there has been a great response. We have a large number of repeat customers who continue to order, as well as new millet league members. People are looking for healthy eating options as they become more health-conscious. Looking at this overwhelming response, Tiril plans to foray into millet-based healthy snacks and ready-to-eat product segment all to be primarily processed by farmer collectives.
Millet Startup in Odisha working with FPO:
Tiril is closely working with Taptapani Farmer's Producer Company Ltd (TFPCL) which is one of Odisha's rising farmer-owned businesses. The farmer's enterprise, which was inspired and pushed by SACAL, brings in progressive farmers from 10 Gram Panchayats near Mohana, Gajapati with the goal of improving access to a competitive market and providing fair prices to organic farmers in Odisha.
For the success of FPOs, their value-added products must reach the end consumers. This value addition at the source has immense potential to increase the income of the farming communities. Tiril creating a brand that sells millet products truly value-added by the collectives.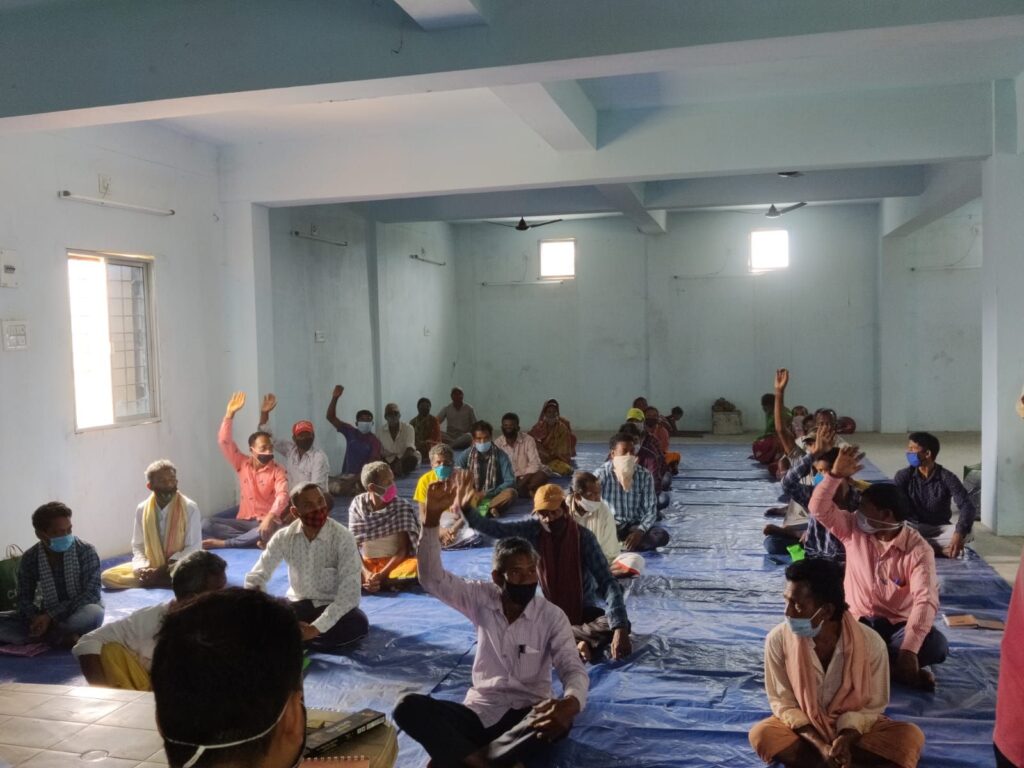 We organized sessions for farmers in the Gajapati area of Odisha as part of our ongoing efforts to develop market-linked solutions for FPOS. The farmers' response and ambition are just extraordinary. The need of the hour is for bottom-up handholding help in the right place at the right time said, Pradeep.
Tiril's goal is to close the barriers by co-creating market-driven solutions with community-based organizations like FPOs. We provide a variety of end-to-end solutions for FPOs, said, Pradeep.
Produce profiling
Member producer management
Enterprise digitization
Legal compliance assistance
Training & capacity building
Product standardization & branding
Sales and market linkages
Source-tracing
Alternative revenue generation planning
Finance intermediation
Millet Products of TIRIL –

Millet Startup in Odisha
Really, the millets are magical, the day you include them in your diet you can feel the difference. Millets have multiple health benefits and keep you healthy and fit. TIRIL offers many millet product ranges like Foxtail Millet, Little Millet, Kodo Millet, and Ragi Flour, and in the coming days, they have the plan to add more into their basket. [One can place FPO procured & processed millet products by visiting https://tiril.in]
The best thing I found is the smart QR Code on the product which gives the consumer the background of the product and the recipes and their health benefits. It is valuable for consumers who are new to these magical millets.
Conclusion:
Tiril – Millet Startup in Odisha is deeply working with the millet-growing community and boosting the region's economy. It works directly with the farmers where the millets are cultivated, passing on their legitimate benefits to them. It is in Tiril's best interests to ensure the region's long-term sustainability and empowering community enterprises through market-led interventions.
I think in the long run, such a Millet startup in Odisha will encourage more farmers to grow millets and bring smiles to the face of farmers and as well as consumers. There are more opportunities in this sector – Innovative Millet Business Plan.
Author: Tapas Chandra Roy, A Certified Farm Advisor on Millets, 'Promoting Millets from Farm to Plate'. In a mission to take the forgotten grains- Millets to Millions. To remain updated on my blogs on millets you can join my Telegram Channel – Millet Advisor.