Millet Business Plan – Introduction:
Millets are taking their position on the plate and becoming part of the diet of health-conscious people, not by force but by choice. The demand for millets-based products is increasing in the urban areas and thus creating ample opportunities for new market entrants entrepreneurs. In this blog, I will take you on a millet business plan tour.
The uniqueness of Millets:
Millets are a superfood and are the powerhouse of rich nutrients packed with energy. It got its reward and is now called as Nutri-Cereals.
Millets are gluten-free and the trend of the gluten-free market is increasing at a faster rate.
It contains a good profile of micronutrients.
It does not contain trans fat.
It is rich in dietary fiber and resistant starch which works as pre-biotics.
It is alkaline in nature and contains non-acid-forming properties.
Millets contain a balanced amino profile. The digestibility of millets can be increased by proper processing and malting.
Millets are good for farmers as it is suitable for dryland farming and requires less agricultural inputs and can sustain drought
It is good for the planet as it is a climate-resilient crop.
It is used in the pharmaceutical industry.
Millets Nutritional and Functional Properties:
Millets
Functional Properties
Nutritional Properties
Finger Millet
High hydration capacity
High viscosity
Rich in Calcium
Barnyard Millet
High emulsion activity and stability
High dough raising capacity
Rich in Iron
Little Millet
High water absorption index
High-Fat content
High Potassium content
Kodo Millet
High water solubility
High Protein content
Foxtail Millet
High viscosity
High water adsorption
High ash
Sorghum
High hydration capacity
Low swelling capacity
High bulk density
High fiber content
Pearl Millet
High water solubility
High oil absorption capacity
Rich in Iron
Proso Millet
High hydration index
High Zinc content
Health Benefits of Millets:
10 Innovative Millet Business Plan:
There are nine types of millets grown in India. It is categorized into 2 depending on the presence of the husk layer. Sorghum, Pearl Millet, and Finger Millet does not contain husks and they are called naked grains. The rest 6 millets (Little Millet, Foxtail Millet, Barnyard Millet, Proso Millet, Kodo Millet, and Browntop Millet) requires the removal of the husk to make it suitable for human consumption. It starts with cleaning, grading, and finally removing the husk layer.
For establishing a millet processing unit we require space as per the machines to be installed. To start with we require at least three machines.
Grader-cum-Aspirator
Destoner-cum-Aspirator
Dehuller-cum-Aspirator (Single and Double Stage dehuller)
The cost of establishing this unit varies from 3-5 lakhs to 60-70 lakhs depending upon the capacity of the machines.
If you want to start with a small dehuller, it will cost about Rs.75,000/-. This is the first tabletop dehuller in India developed by DHAN Foundation.
Before Starting this primary processing unit, we need to keep in mind some valuable points:
Need to do the survey to know the market potential and the availability of raw materials.
The performance of machines and their efficiency to be checked before purchasing the machines.
Entrepreneurs must be familiar with the operating of machines or a trained machine operator is required.
Understanding the millet grains' shape and sizes.
2. Millets Value Addition:
Value-Addition is the process of taking a raw commodity and changing its form to produce a high-quality end product.
Why Value Addition of Millets is required?
To meet the taste/preferences of the consumers.
Reducing post-harvest losses.
Nutrient enhancement.
Ready to eat (RTE), ready to Cook (RTC) – Reduces the cooking time.
Enhance shelf life and make the product available for a long time.
Diversified Millet products can solve our food needs as climate changes.
Improving the consumption of millet products can help to overcome malnutrition.
Millet farmers will have more post-harvest technologies thus enhancing the economic value of millet as well as improving the status of farmers.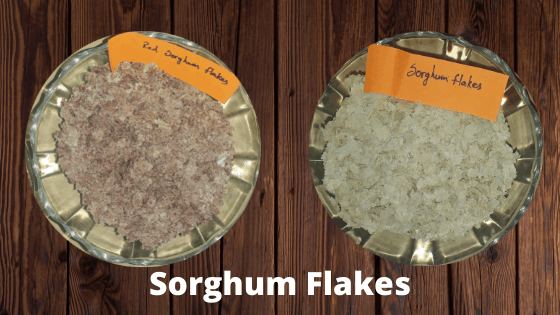 Ready-to-eat millet products like Millet Vermicelli, Pasta, Flakes, and Puffs are emerging products and becoming more familiar in households today. I got an opportunity to visit the Indian Institute of Millet Research, Hyderabad, and witnessed the making of Millet Pasta. Let us see the video, how the millet pasta is made and what are machines required for making pasta. In the same machine, we can also make millet vermicelli by changing the dice.
Indian Institute of Food Processing Technology, Tamil Nadu has developed some amazing innovative millet-based products. You can go through the IIFPT website for more Millet Business Plans.
Edible Millet Film – It is flexible, transparent, and eco-friendly having good anti-oxidants and antimicrobial properties. It can be cooked by steaming, baking, and frying.
Non-dairy millet ice cream
Millet Milk Powder
Millet Moringa Pasta
3. Millet Business Plan for Millet Seed Entrepreneurs:
As the demand for millets is increasing and there is also demand from the farmers side for good quality millet seeds. In India, we have a good presence of quality seeds of Sorghum and Pearl Millet. But there is ample scope for minor millets.
Good quality minor millets seeds will definitely increase the production and productivity of millets. Farmers can also join in Government Seed Production Programme for producing quality seeds. There is a huge potential business in the seed sector.
4. Millet Business Plan for Millets Aggregators:
Aggregating millets in the warehouse for supermarkets and the food industry is another millet business plan. Large quantities of millets can be purchased and kept in the warehouse and can fulfill the needs of the food industry when needed. The specialty of millet grains is that they can be stored for years together with husk by following the storage safety principles.
There is always a problem at the farmers' level for proper storage of millets grains. Farmers prefer to sell their produces just after harvesting. This opportunity can be captured by procuring the millets from the farmers and can be kept in big warehouses.
5. Millet Business Plan – Millets packaging for Supermarkets and the Retail Industry:
Processed millets can be packed and can be supplied to retail and supermarkets. This is the millet business plan for B2B. Nowadays retailers are dedicating separate aisles and shelves for millet-based products. Putting products on display is generating more sales and ultimately more revenue.
The millet products can be packed as per the requirement of the clients.
6. Millet Business Plan for Bakery Industry(Biscuits and Cakes):
Today, when we see biscuits in the market that are mostly made of refined cereals(maida) but when they are made with millets, will be a healthy choice. For establishing a millet bakery unit, you require these three machines:
Planetary Mixer
Cookies cutting machines
Rotary Convection Oven
If you are interested in this millet bakery unit, you can go through this blog on "Millet Biscuits Making for Entrepreneurs".
People are becoming health conscious and when it's time for a birthday celebration, they are preferring cakes made of Millets. You might hear of Mumbai-based Chef Natasha Gandhi, founder of House of Millets, she makes beautiful cakes with Millets that are healthy, gluten-free, vegan, and free from refined sugar. She delivers all over Mumbai.
7. Millet Business Plan for Millet-based Hotel Industry:
It's a very happy moment to see Hotels and Restaurants planning Millet-based tiffins and meals in most of the cities in India like Bangalore, Hyderabad, Visakhapatnam, Chennai, and many more. One such inspiring story of Chittem Sudheer of Visakhapatnam started his startup with only Rs.50,000/-. He makes healthy and yummy idlis wrapped in Vistharaku leaves.
He created a food sensation among the people. For the complete story of Chittem, you can read this – Vizag Man's Leaf Millet Idlis make his startup a Food Sensation.
8. Millet Business Plan for Export Industry:
India is the largest producer of millets and there is ample demand for millets in the international markets. The potential export markets for Indian Millets in 2020 were Indonesia, Austria, Netherlands, Phillippines,, and New Zealand.
India's export of Millets was 24.5 million dollars in 2017-18, 25.76 million dollars in 2018-19, and 21.05 million dollars in 2019-20(April to December)
According to a report- The North America Millets Market was valued at US$ 841.87 million in 2018 and is expected to grow at a CAGR of 4.0% during 2019-2027 to reach US$ 1,192.24 million by 2027.
APEDA is taking initiative to the export millets from our country. Recently, Ragi and Barnyard Millet from Uttarakhand were exported to Denmark, creating export opportunities in European countries.
9. Millet Business Plan for Farmer Producer Organisation(FPO):
Creating FPOs will successfully deal with the constraints and challenges faced by the farmers. It will give strength and bargaining power to access financial and non-financial inputs, services, and technologies. This will help farmers in generating more revenue from the collective sale of millet grains.
Under Odisha Millet Mission, FPOs are created at the block level and are involved in the procurement of Ragi for PDS and ICDS.
For this, you can get a lot of support from the Government.
10. Millet Business Plan – Creating e-Commerce Online platform on Millet Products:
Now, people are preferring online platforms to buy their household items including groceries. Online sales are increasing at a faster rate in India. Creating an e-Commerce platform for millet products will create more business as it will reach large customers.
You just need to build a good website and add all ranges of millet products.
Conclusion:
Millets have huge business potential and it is going to grow at a faster rate. You need to capture the opportunity at the right time. Hope you liked the millet business plan tour and definitely must be thinking to start your millet startup.
Please give your valuable feedback and suggestions in the comment section below and don't forget to tick the "Notify me of new posts by email" so that you never miss my future posts.
Author: Tapas Chandra Roy, A Certified Farm Advisor on Millets, 'Promoting Millets from Farm to Plate' and an Author of the book -" Millet Business Ideas-Empowering Millet Startups". In a mission to take the forgotten grains- Millets to Millions. To remain updated on my blogs on Millets please subscribe to my newsletter and for any queries please feel free to write to [email protected]