Climate Resilient Native Finger Millet Landraces:
Researchers from the Central University of Odisha have made a remarkable study by identifying indigenous Finger Millet (Ragi) landraces grown by tribal farmers in the Koraput area that are stress-resistant. These exceptional millets have a remarkable capacity for drought tolerance, which could make them reliable food security crops for nearby tribal populations in the face of climate change concerns.
The results of this study project were published on August 11, 2023, in the prestigious Journal of Plant Physiology Report, a peer-reviewed Springer Link Journal. This accomplishment is a credit to the hard work and dedication of Dr. Debabrata Panda, an Assistant Professor at the Central University of Odisha, Department of Biodiversity and Conservation of Natural Resources. Over a decade, Dr. Panda, alongside his student Aloukika Panda, delved into the climate resilience traits of indigenous finger millet from Koraput.
Springer Link: Click to view the Report
The specialty of the Indigenous Finger Millet Varieties:
The research brought to light six indigenous finger millet varieties—Ladu, Lala, Bati, Biri, Tumuka, and Bhalu—that outshine even improved varieties like Bhairabi, Chillika, Arjuna (developed by OUAT, Bhubaneswar), and GPU 28 (developed at GKVK, Bangalore, Karnataka) in terms of drought tolerance. These exceptional varieties exhibit reduced water requirements and maintain robust photosynthesis and growth even under water deficit conditions. Through genetic analysis and DNA profiling, the presence of drought-tolerant genes in these genotypes was confirmed, signifying their potential for breeding programs aimed at developing new and resilient varieties.
---
---
Koraput the land of Diversity:
Koraput, nestled in the Eastern Ghats of India, is a tapestry of tribal heritage, declared a global agricultural heritage site by FAO. Here, amidst the district's predominantly primitive tribes, such as Paroja, Bhumia, Gadaba, Bhatra, Durua, and Kandha, the cultivation of numerous Ragi varieties has sustained the livelihoods of tribal farmers for generations.
The pressing issue of shifting climatic patterns has intensified the frequency of water deficits and droughts in agricultural landscapes, casting a shadow on crop production and food security. Recognizing this challenge, Dr. Panda asserted that millets, requiring a mere 60% of the water needed by paddy, can be harvested within a significantly shorter timeframe—70 to 100 days as opposed to paddy or wheat's 120 to 150 days. Rainfed conditions are quite complex where multiple stresses frequently prevail and even follow in quick succession within a single cropping period. These identified landraces may be beneficial for the rainfed area that is affected by water deficit stresses.
A Call for Conservation of Finger Millet Landraces:
In light of contemporary agricultural practices and the march of the green revolution, the genetic resources embedded in these indigenous Finger Millet landraces face gradual depletion. Dr. Panda's clarion call for conserving these invaluable landraces within their natural habitat resonates with urgency. The imperative to popularize these superior native Finger Millet landraces for climate-resilience breeding programs is clear; it's a transformative step towards the development of new varieties that will stand as a bulwark against food insecurity, as passionately advocated by Dr. Panda.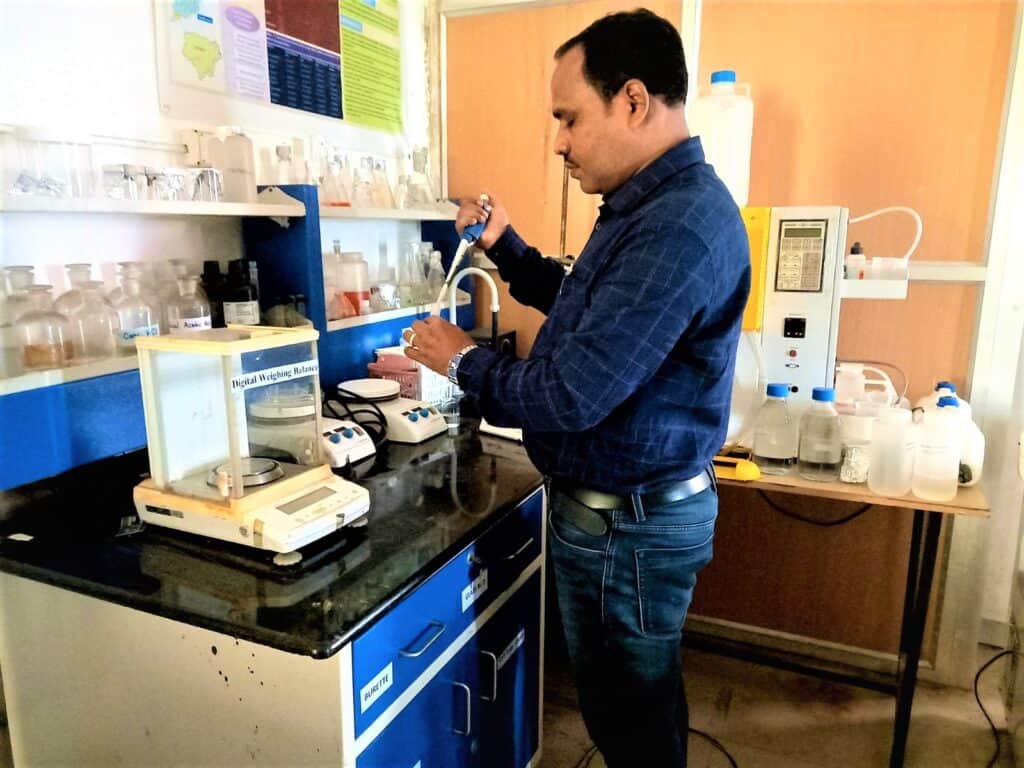 Convergence for Sustainable Food Security:
As the world marks 2023 as the International Year of Millets and the Odisha Millets Mission fuels the growth of millets in tribal areas, the potential of these climate-resilient finger millets to revolutionize local cultivation and consumption is undeniable. With its roots entrenched in a region of immense agricultural heritage, this research shines as a beacon of hope, guiding us toward a future where indigenous wisdom and scientific innovation converge for sustainable food security.
Please give your valuable feedback and suggestions in the comment section below and don't forget to tick the "Notify me of new posts by email" so that you never miss my future posts.
Author: Tapas Chandra Roy, A Certified Farm Advisor on Millets, 'Promoting Millets from Farm to Plate' and an Author of the book -" Millet Business Ideas-Empowering Millet Startups". In a mission to take the forgotten grains- Millets to Millions. To remain updated on my blogs on Millets please subscribe to my newsletter and for any queries please feel free to write to [email protected]