Role of Miracle Millets:
The World Environment Day is celebrated world wide every year on 5th, June to spread awareness among people to conserve the environment for better future. The theme for this year is "Restoration of Ecosystem". The theme focuses to bring healthy ecosystem and with long sustainable goals. Millets are playing important role in restoration of the ecosystem.
Ecosystem Restoration means helping in the recovery of ecosystem that have been degraded or destroyed due to over exploitation of the nature. We can aslo say, to improve the productivity and capacity of the ecosystem to meet the livelihood.
The UN Decade on Restoration will work on 8 Ecosystem, and Farmland Ecosystem is one of them which has degraded due to over use of land, soil erosion and excessive use of fertilizers and pesticides.
How Millets helping in Restoration of Ecosystem: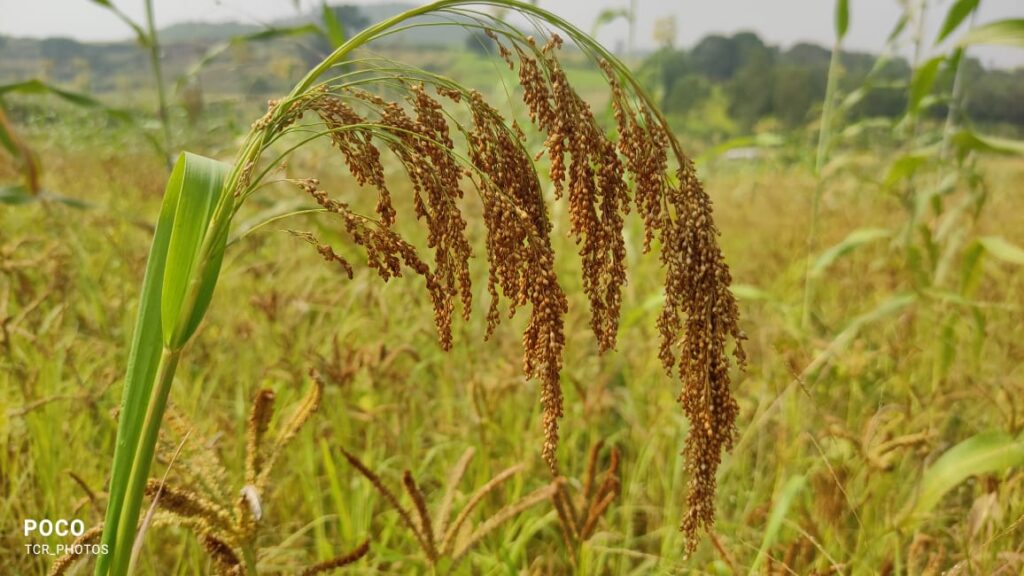 Millets are putting less pressure on nature as compared to other crops like rice, wheat, and sugarcane. In India, most millet crops are grown organically and are less dependent on chemical fertilizers and pesticides. As you know that excessive use of fertilizers is not only contaminating water and land but also responsible for climate change. They are drought tolerant and can be grown with less rainfall of 350-400 mm. This crop grows faster and matures within 60-65 days.
The Mixed Cropping System is followed in millets. It is grown with pulses which helps in nitrogen fixation and improves the fertility of the soil. The fibrous root system of millets helps in checking soil erosion as the roots are extremely branched. We can say that Millets are good soil preservers.
The important issue which millets are going to address is climate change. We can say they are the Future Crops. In recent years the effect of climate change is felt across the globe. The increase in temperature and shortage of water in each passing year has impacted the farmers.
Millets are the crops grown in the dryland areas by the small and marginal farmers and it has the least impact on the environment and the farmers are producing grains for their consumption and sustaining their livelihood. Restoring ecosystem large and small protects and improves the livelihood of the people who depends on them.
Millets support the fooder security of the cattle and thus contribute to the animal health of a community.
Role of Miracle Millets – Reducing Pollution:
In the coming days, Sweet Sorghum will be used in the production of biofuels. Biofuels will have less impact on the environment as exhaust gases will be much cleaner and there will be a reduction in greenhouse gas emissions. Most ethanol is produced from sugar cane molasses. But when we compare Sweet Sorghum with Sugar cane, Sweet Sorghum is much ahead in terms of duration and also the requirement of inputs and water.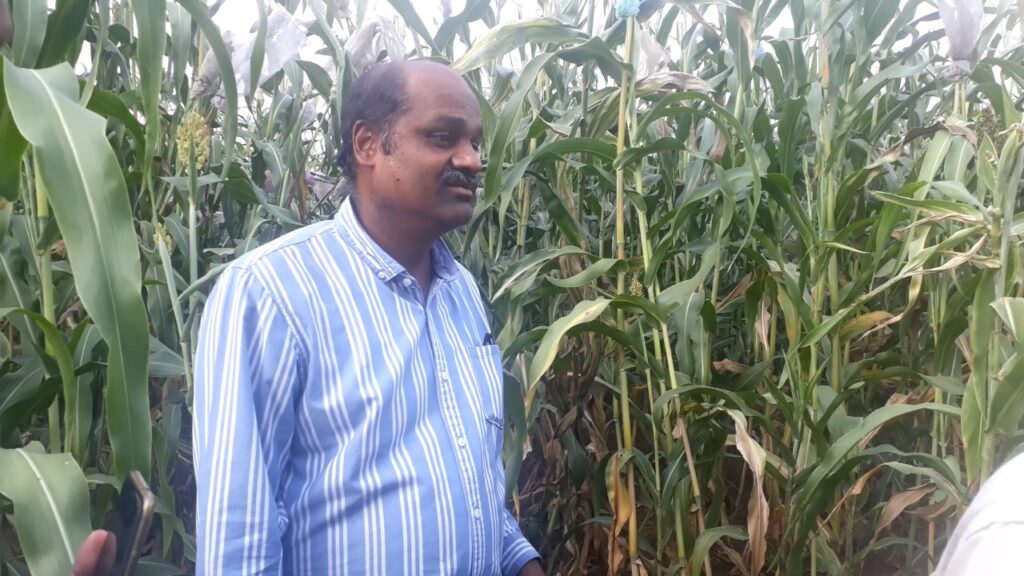 As per a research study by the Indian Institute of Millet Research, Hyderabad, Sweet Sorghum has ethanol recovery of 6-9% of juice and ethanol yields about 1400-2000 liter/ha/season and power from the residue(bagasse) is 2.5 to 3.5 MW/ha.
Ethanol blending with fossil fuels will help in reducing pollution and thus keep the environment clean.
Conclusion:
In the coming future, Millet Cultivation is the last hope to produce food without destroying the environment. The land under millets cultivation is deteriorating. Let us promote millets together and bring a change in the farming community.
Author: Tapas Chandra Roy, A Certified Farm Advisor on Millets, promoting millets from Farm to Plate. In a mission to take the forgotten grains- Millets to Millions. To remain updated on my blogs on millets you can join my Telegram Channel – Millet Advisor.